Birbet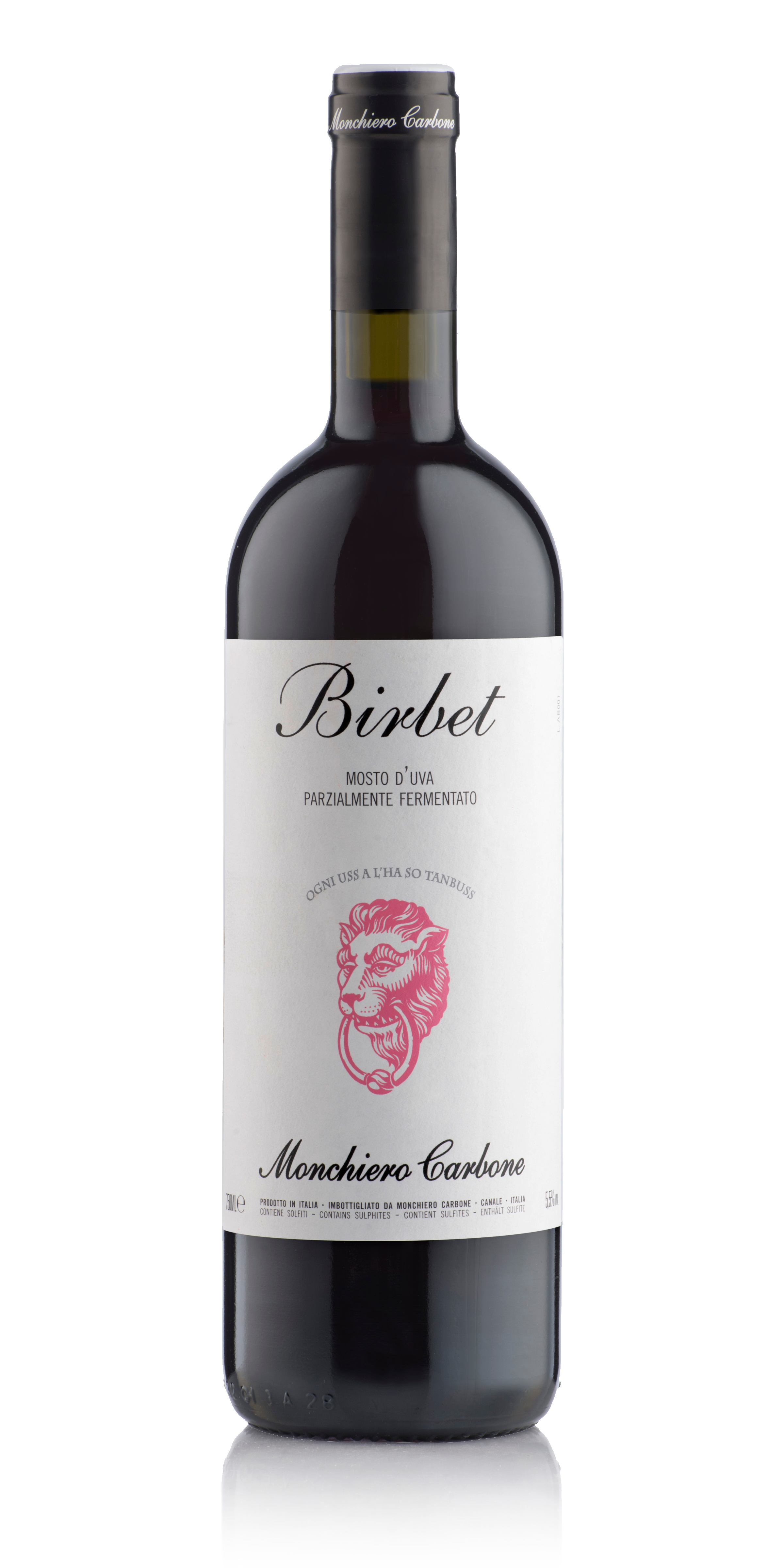 Partially fermented grape must
Birbet is made from the wine-making of the Brachetto grapes grown in the Roero region. The Brachetto vine produces long, sparse bunches of small grapes which have very similar aromatic properties to the Moscato variety.
Birbet is a sweet wine which produces a very fine creamy head. Light red, with bright ruby nuances, it has a soft, smooth flavour which is round and appealing. Best served young, at a temperature of 7-8°C, it goes very well with desserts at the end of a meal for its intensity and aromatic typicity that recalls the scent of pink roses. Also pleasant as a refreshing aperitif in the hot season, thanks to its low alcohol content.
Grape variety: Brachetto 100%
Production area: Roero
Orientation: East
Altitude: 230 meters
Yield per hectare: 90-100 quintals
Vineyard surface: 0,5 hectares
Alcohol content: 5,5%
Residual sugars: 100-120 g/l
Acidity: 5,0 g/l
Bottle size: bottle (0,750L)
First year of production: 1998
Sensory profile
Colour: light red, with bright ruby nuances.
Nose: the unmistakeable, classic nose of Brachetto, that recalls wild roses.
Taste: its light structure makes it a ready-to-drink wine, while a light creaminess adds an extra layer of complexity.
Food pairings: the most classic match is Birbèt served with strawberries, but it is also recommended with plum tart or chocolate desserts.