The label of each of the large bottles of Barbera d'Alba Monbirone 2018 Centenary Edition was hand painted and numbered by the local artist Emiliano Scarsi, who used the wine itself, vintage 2018, for the background of the label, mixing it with the most flamboyant and durable acrylic colors that make up the whole. The artist, who lives in Canale, has a personal bond with Monbirone hill: his artisan workshop is located not far away, right in "via Monbirone 23" in Canale. Every label is different and unique, for passionate collectors !
Here the limited number of large size:
100 Magnum
10 Jeroboam
5 Balthazar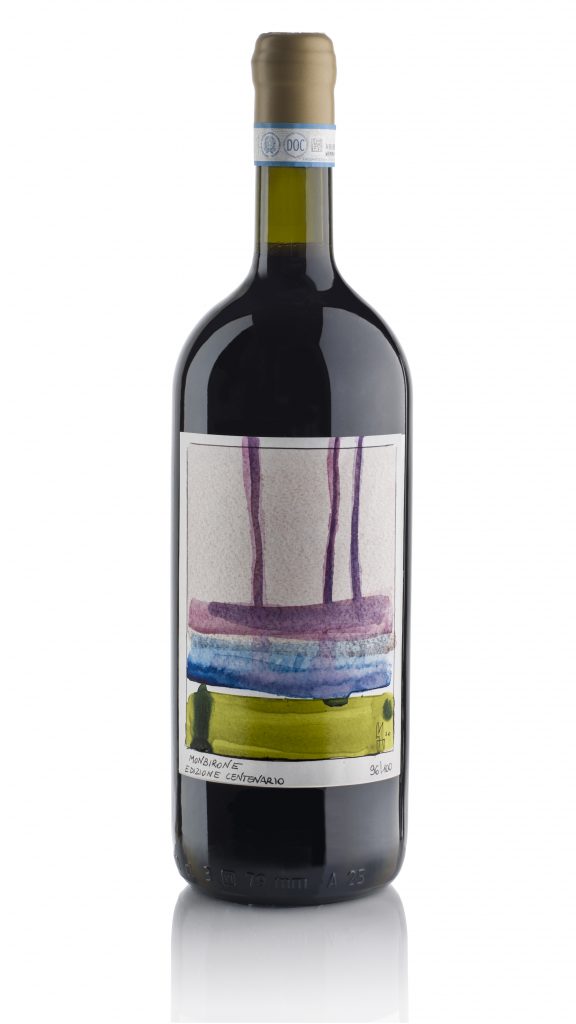 EMILIANO SCARSI is a blacksmith and versatile artist from Canale. Born in 1978, he attended the Art High School in Alba and took his first steps in the family craft workshop, learning the traditional art of wrought iron from his father. His ardent passions are illustration and the great artists of comics, of which he is also a passionate collector. His research, purely and exclusively aesthetic, moves away from the concepts of "form" to fixate on the instinctive visual impact of the "surface". He considers himself a sensitive "selector" of fleeting moments of beauty.
Watch a funny video of the Artist Label Project :