Rosato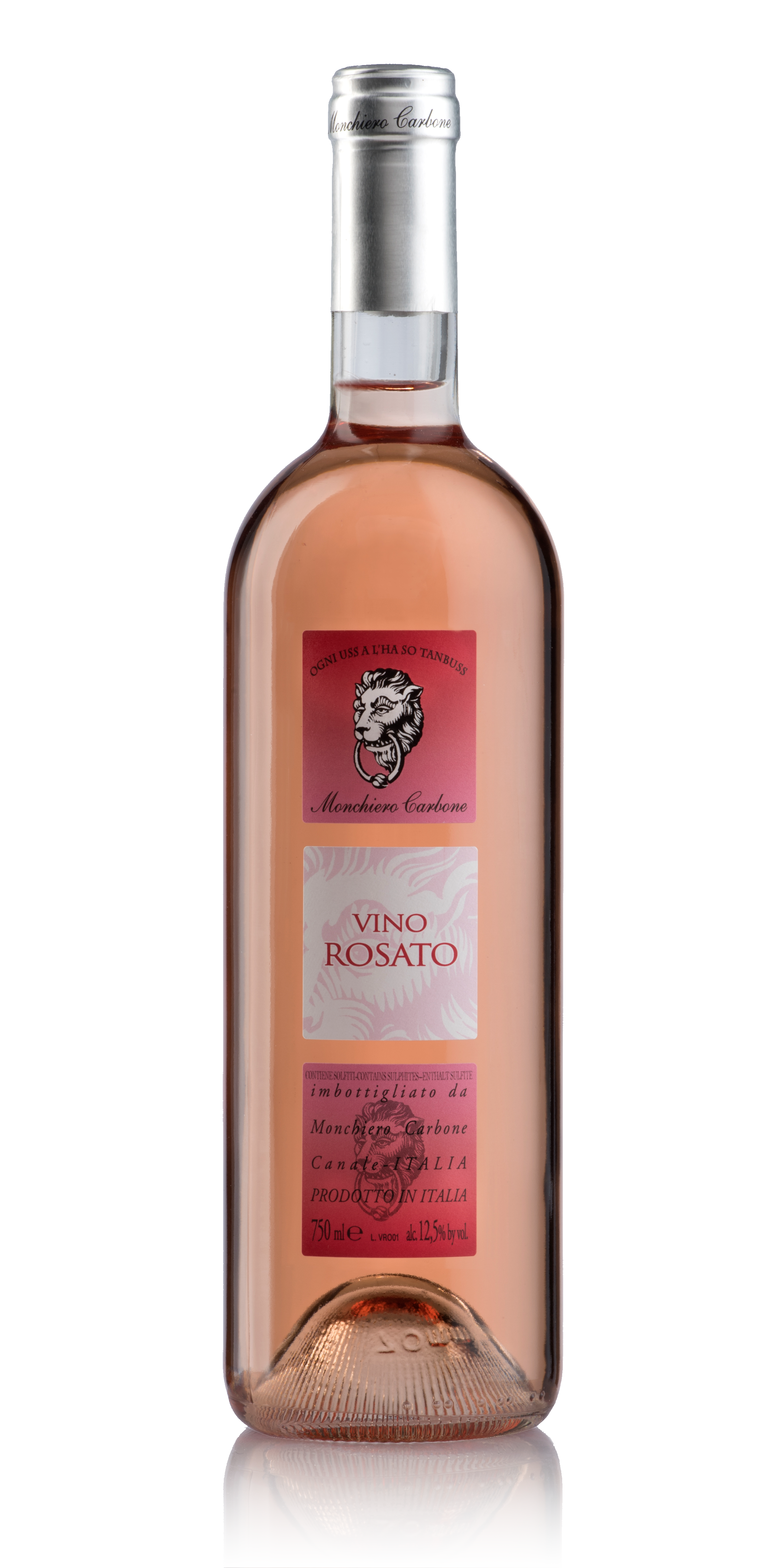 Vino Rosato
The idea of the Rosato came up following our summer holidays in the nearby French Riviera, where we had the opportunity to taste many Rosé de Provence, whose fresh and delicate style we very much appreciated. So, we decided to vinify a Piedmontese Rosé, inspired by the Provencal style but using our native grapes, which together can express characteristics of perfumes and freshness in a very pleasant combination.
Maceration takes place separately for few hours, followed by fermentation which lasts about 3 weeks in steel tanks at a controlled temperature of 15 degrees. After aging in its own yeasts for about 3 months, the Rosato is ready to be bottled.
It is a fresh wine which is best served when young and it has great versatility when combined with food. Aroma of wild strawberries and hints of cherry; this wine features a soft and harmonious taste and a great freshness on the palate, due to the sapidity of the tannin.
Alcohol content: 12,5%
Acidity: 5,0 g/l
Serving temperature: 7-8°C
Bottle size: bottle (0,750 l)
First year of production: 2015
Sensory profile
Colour: light ruby-pink.
Nose: aromas of wild strawberries and rose-hip.
Taste: soft and harmonious taste, and a clear freshness on the palate due to the sapidity of the tannins.
Food pairings: excellent for a fresh aperitif, Rosé wine is particularly suitable for appetizers, risottos, fish dishes but also white meats and poultry, while in the hot season it can easily accompany the whole meal.